Jonny Black - ID Branding, Web Development and Print Design
The english rock band initially came to us for their identity branding and online and print design.

However, following their successful UK tour, they recorded their debut album in Malibu, CA and asked CGFilm to shoot and layout the artwork.To support and promote the album, the website was redesigned, along with supporting social media sites (Facebook, MySpace, Twitter, etc). Dark and bold tones were chosen to give a strong and defined feel.

Make sure to check out the '[behind the scenes]' making of, shot during their studio sessions with Kevin "Caveman" Shirley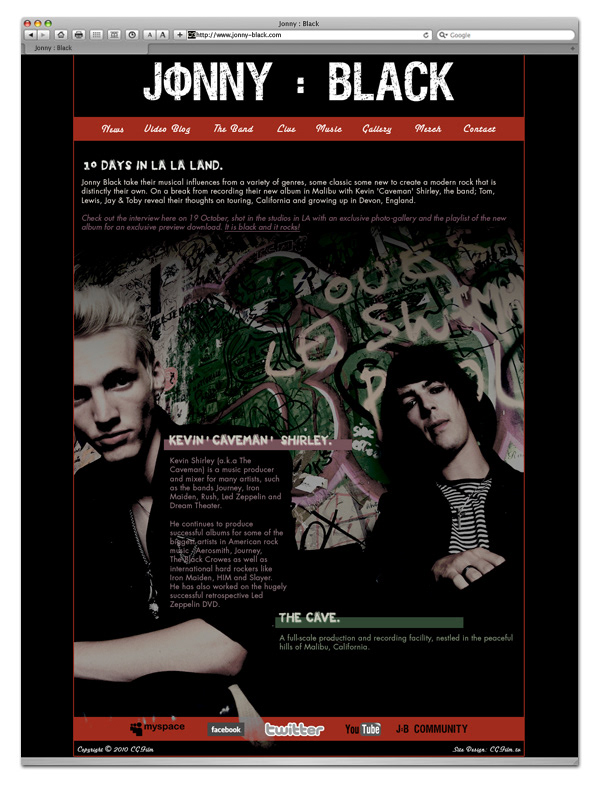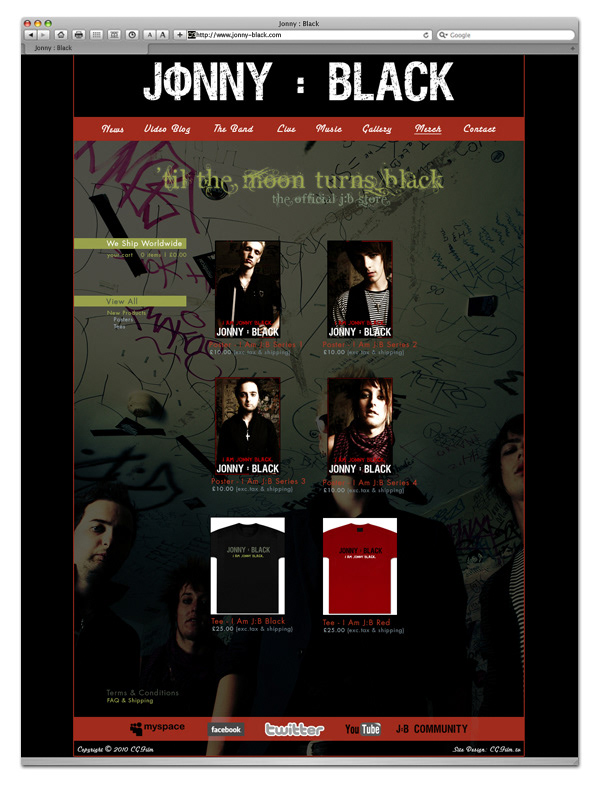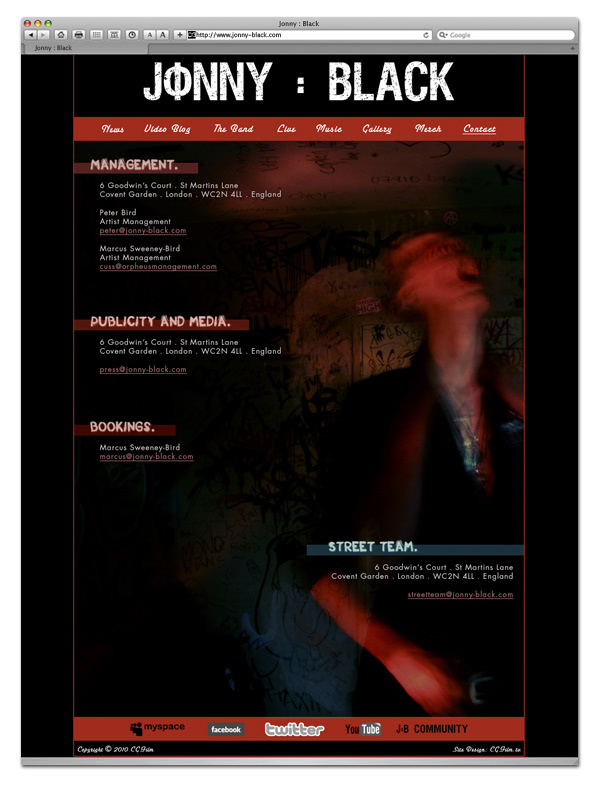 Website -  v.2.0 (Branded to reflect tour & album)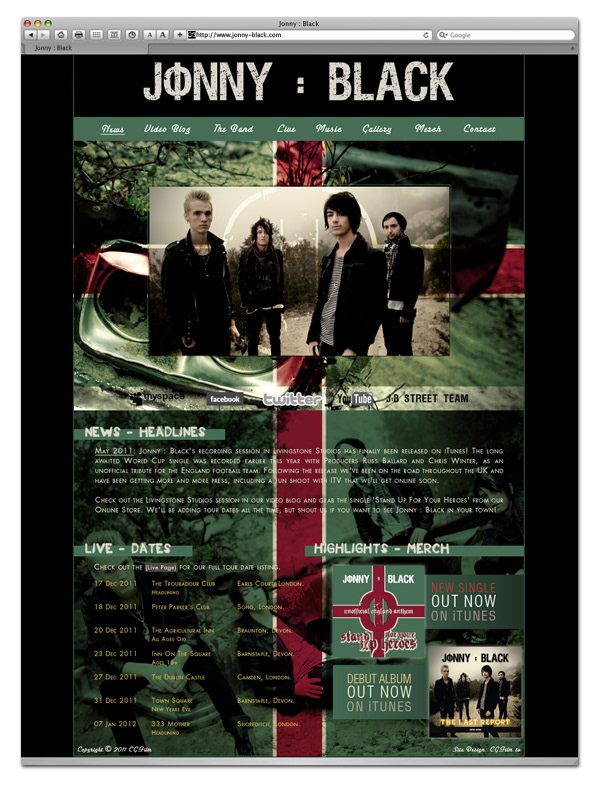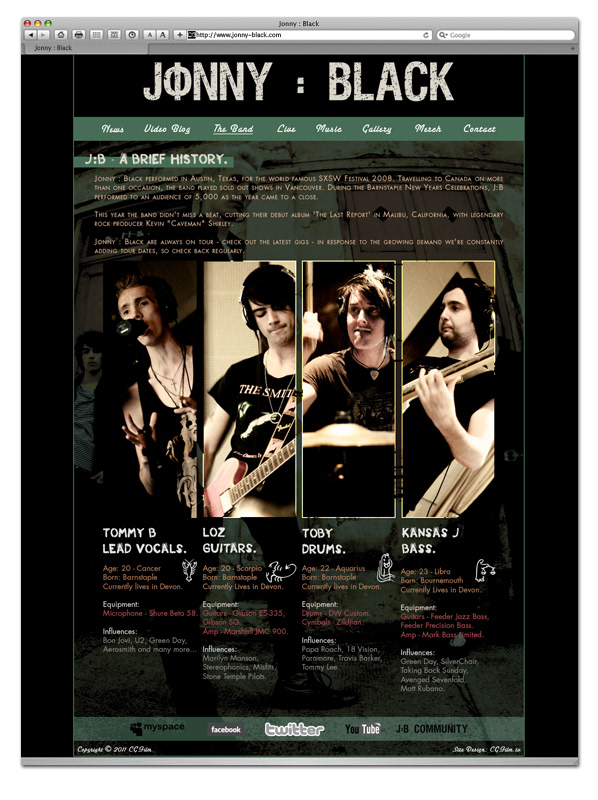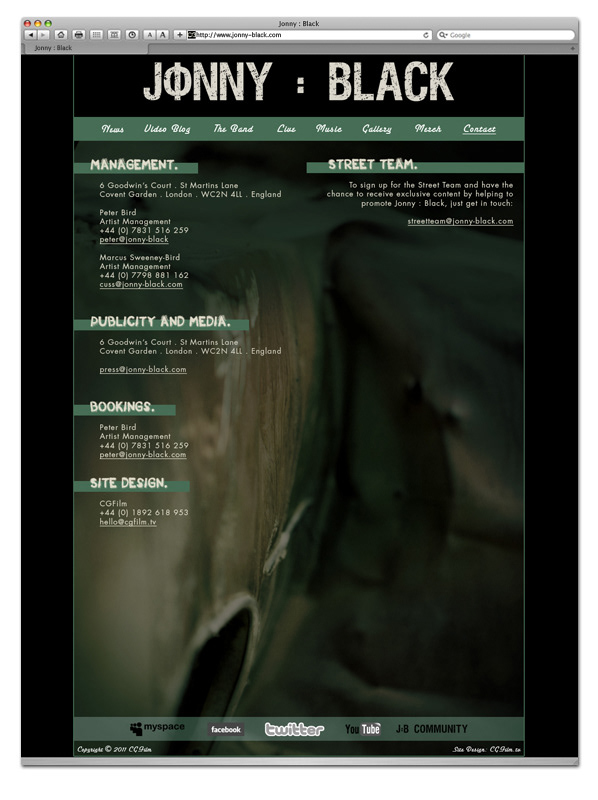 Artwork - Album (Print & Digital Release)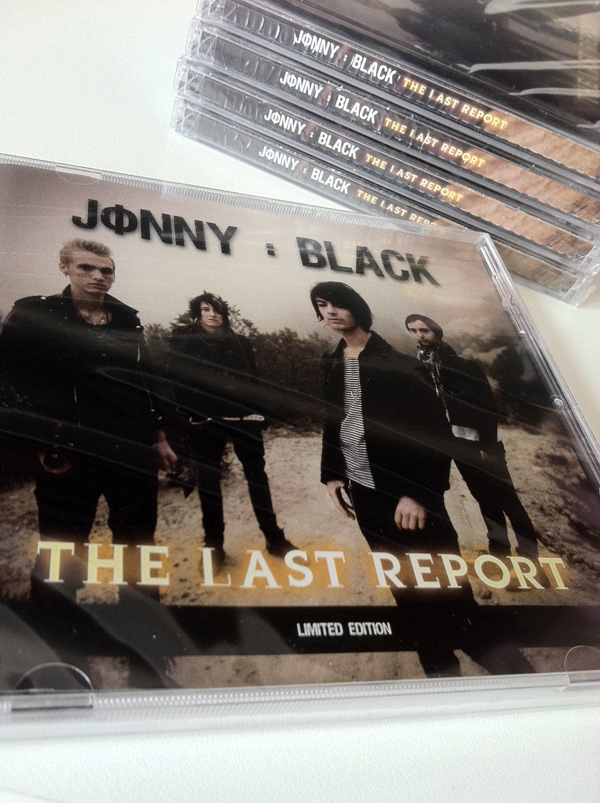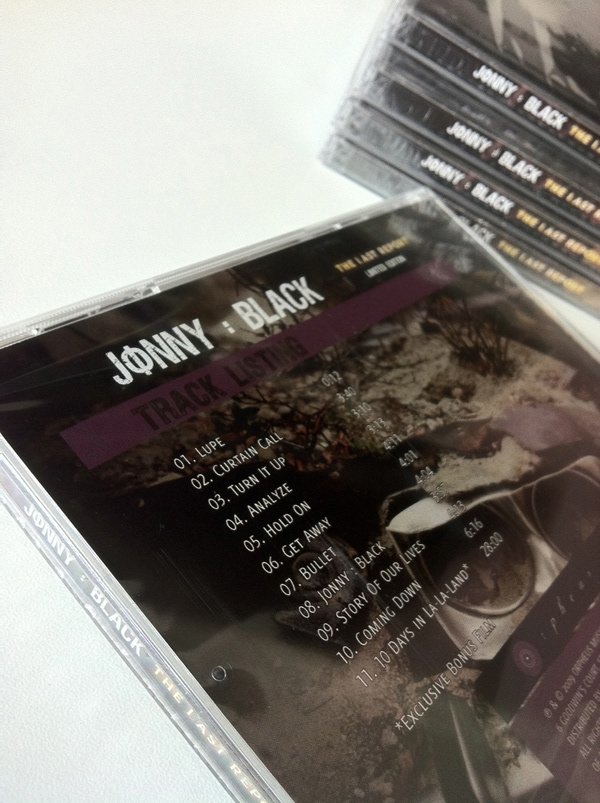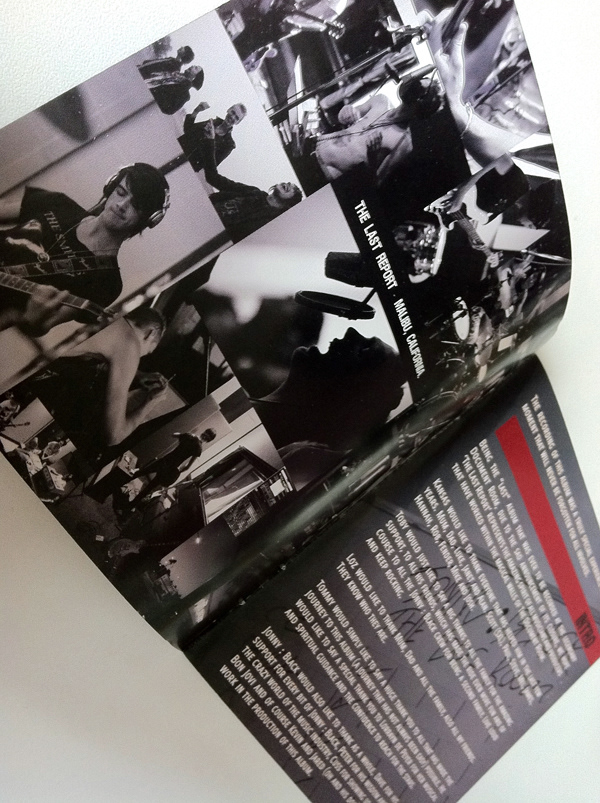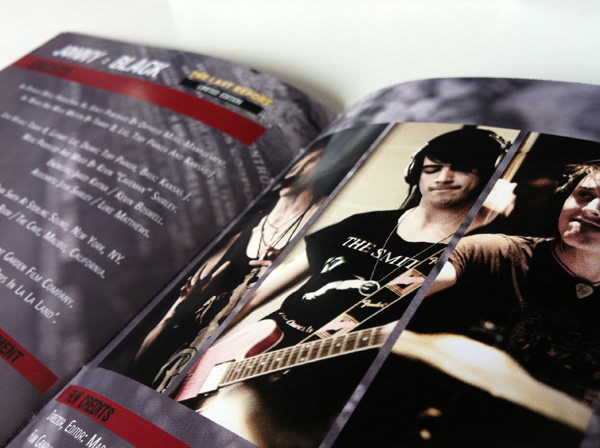 Artwork - Single (Digital Release)